About
Precision in Every Detail, Warmth in Every Corner
More Than a Sauna Upgrade, It's a Sauna Revolution Sauna Shield, Your Thermal Sanctuary.
Unleash the Power of Perfect Warmth
In Pursuit of Sauna Perfection Sauna Shield, Where Passion Meets Innovation.
Sauna Shield: Elevate, Enhance, Enjoy – Your Perfect Sauna Upgrade Awaits.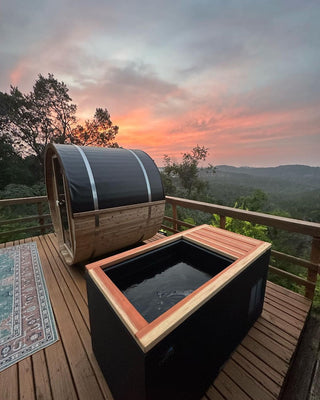 Sauna Shield is not just a product; it's a commitment to redefining the sauna experience. Fueled by a passion for saunas, we embarked on a journey to innovate, resulting in the creation of the Barrel Sauna Heat Shield. Our meticulous attention to detail and extensive research birthed a heat shield that not only protects the wood but optimizes warmth distribution.
I was initially skeptical about upgrading my sauna, but Sauna Shield exceeded my expectations. The heat shield is a work of art, seamlessly integrating style and functionality. My sauna not only looks better but feels better. Kudos to the team for crafting a product that truly stands out.
– Michael R.
Sauna Shield has added a new dimension to my home relaxation space. The attention they put into crafting a product tailored specifically for barrel saunas is impressive. The heat distribution is so even, creating an environment that's both therapeutic and comfortable. It's a must-have for anyone serious about maximizing their sauna experience.
– Emily L.
I've tried various sauna accessories over the years, but Sauna Shield is on a different level. The heat shield is not just a practical addition; it's a statement of luxury. The team's dedication to creating a product that enhances safety without compromising aesthetics is commendable. My sauna sessions have never been better!
– David H.
Revolutionize Your Sauna Ritual
Sauna Shield – Because Your Sauna Experience Deserves the Best.